Aluminum Scaffolding gives quick and easy access to overhead work for maintenance and construction. Aluminum Scaffolding is often used in the construction of office buildings, factories, schools, and hospitals.
Brands:
• Werner
• Aldek
• UpRight
• Advance Scaffold
• Vault
Advantages of Aluminum Scaffolding
Aluminum has many advantages over other scaffolding materials: it is lightweight, versatile, and water resistant, making it a great choice for outdoor construction. It is also cost effective compared to other materials commonly used in maintenance or construction scaffolding such as wood and steel.
Maintenance:
• Office Building
• Factories
• Airports
• Theaters
• Churches
• Hospitals
• Shopping Malls
• Schools
Construction:
• Electrical
• Dry Wall
• Insulation
• Painting
UpRight Scaffold Towers feature the original RIB-GRIB system that counteracts the annealing effect of welding. Because welding can weaken the metal, the RIB-GRIB system restores the original strength of the metal. Independent laboratory testing has verified that RIB-GRIP joints are three times stronger than welded joints.
All UpRight aluminum scaffolding meets or exceeds the requirements of OSHA 1910.29 and ANSI A10.8-1988.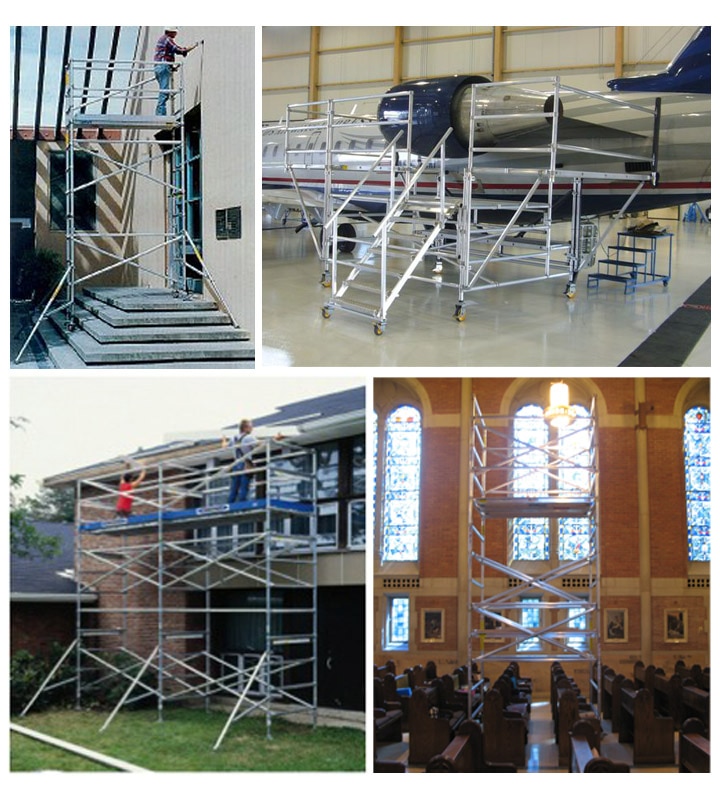 For More Information
Please Contact Our Specialty Scaffold Expert:
Bob Fromm • bob@natlad.com • 1-248-765-2258
Sorry, we couldn´t find any products.