Custom
Whatever your needs, we can design and build it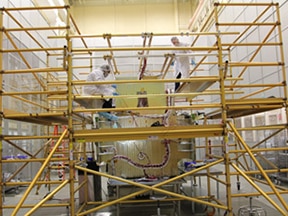 A Vault aluminum scaffold anodized with a special gold finish to meet the requirements of an aerospace "clean-room" to manufacture a satellite.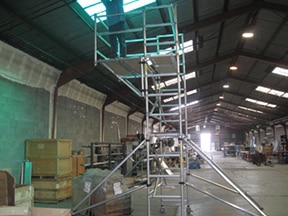 This aluminum scaffold tower was designed with a large side cantilever work platform to allow access to the lights above an escalator.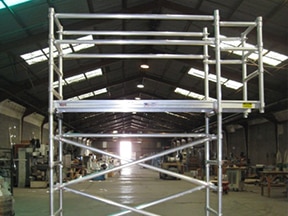 This custom-built Vault aluminum scaffold tower shows a front cantilever work plafrom and was built for access of "Old Glory" during its restoration at the Smithsonian Museum of American History.
civilwar.si.edu/soldiering_oldglory.html
For More Information, Please Contact Our Specialty Scaffold Experts:
Please call us at 888-725-5995 or Fill out an online request below
Sorry, we couldn´t find any products.