Whatever your needs, National Ladder & Scaffold Co. can design and build it. Our specialty scaffold team works with you to develop custom scaffolding systems that not only meet your specifications, but compliment the function and efficiency of your project.
---
Cantilever Scaffolding
Cantilevered scaffolding is a form of scaffolding that is usually used to overcome obstacles or narrow pathways that prevent basing scaffolding towers on the ground. It's also a great option for those looking to reduce the chances of damages occurring to the structure beneath the cantilevered area. Conventional scaffolding would usually require a frame, post or base plate to rest on some part of the ground or structure beneath the proposed level of scaffolding.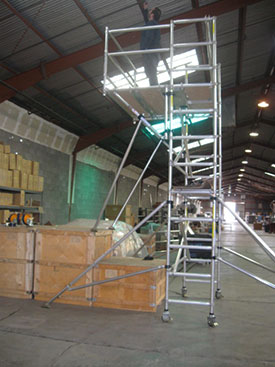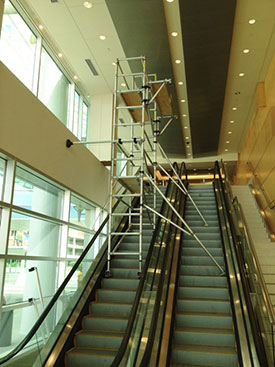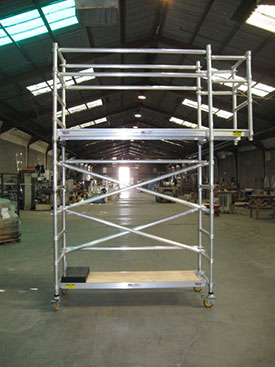 ---
High Clearance and Truss Scaffolding
High Clearance and Truss Scaffolding are commonly used in the scaffold industry to bridge over fixed objects. There are two common options to overcome this obstacle - a walkway can connect independent scaffold towers to form a bridge or scaffold systems can be built without braces below the platform.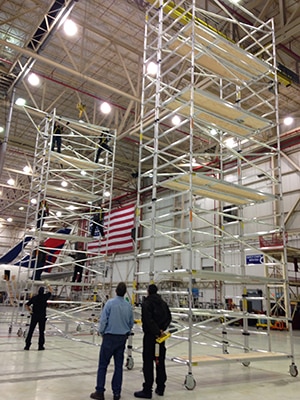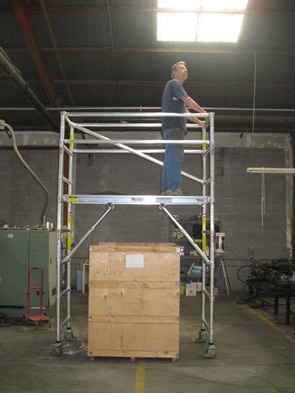 ---
Scaffolding On Stairs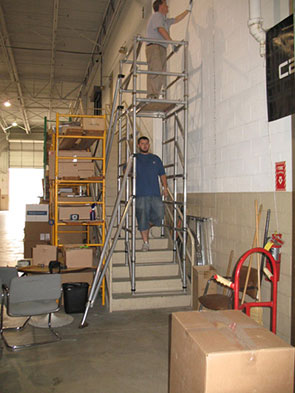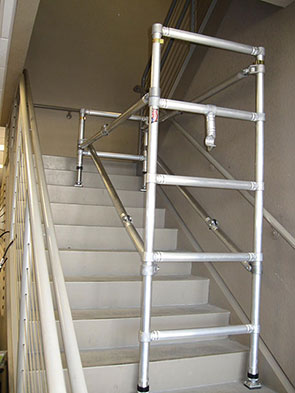 ---
Scaffolding Over Fixed Seating
We've designed scaffolding solutions for auditoriums, churches and stadiums, where permanent or fixed seating presents an obstacle. This system is designed to safely sit above fixed seating and in between seating to allow easy access for recessed bulb changing, paint repairs, and more.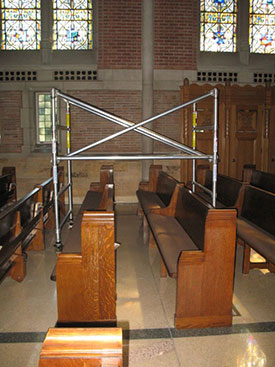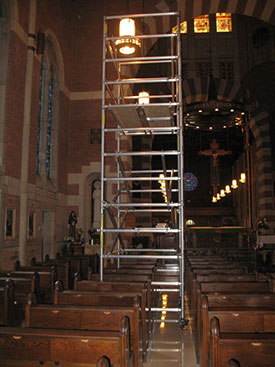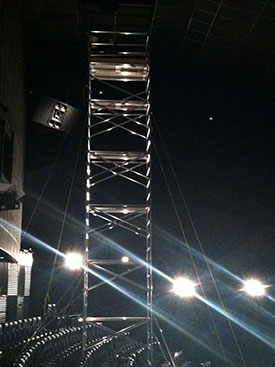 ---
Linear Scaffolding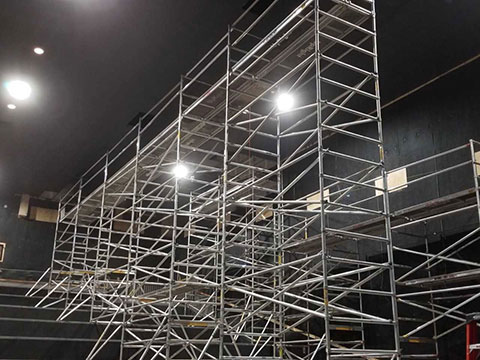 Ultra-Narrow Scaffolding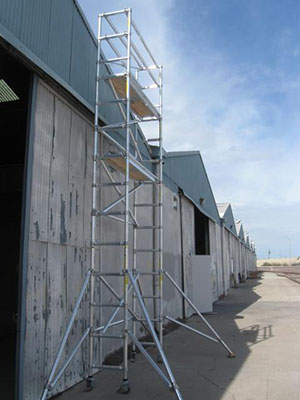 ---
Miscellaneous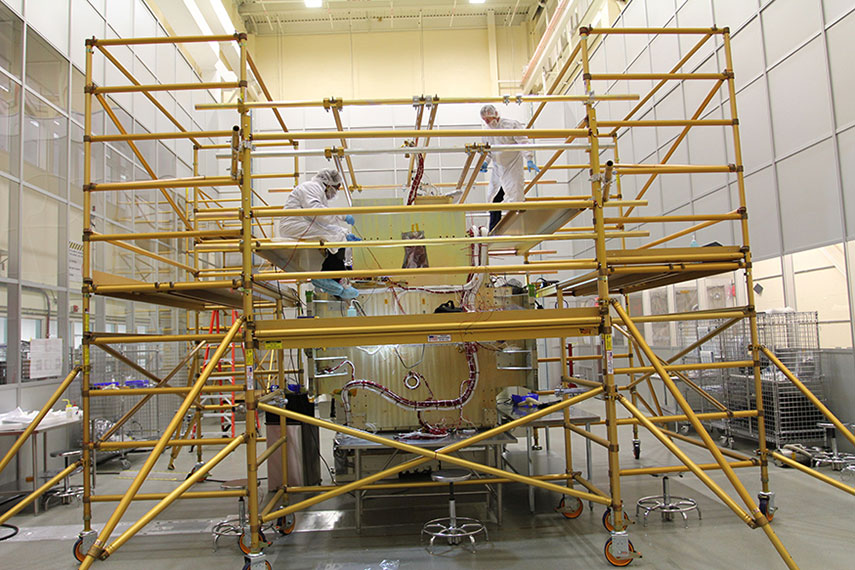 ---
For More Information
For additional information or scaffolding inquiries, please contact our specialty scaffold expert Bob Fromm at 1-248-765-2258